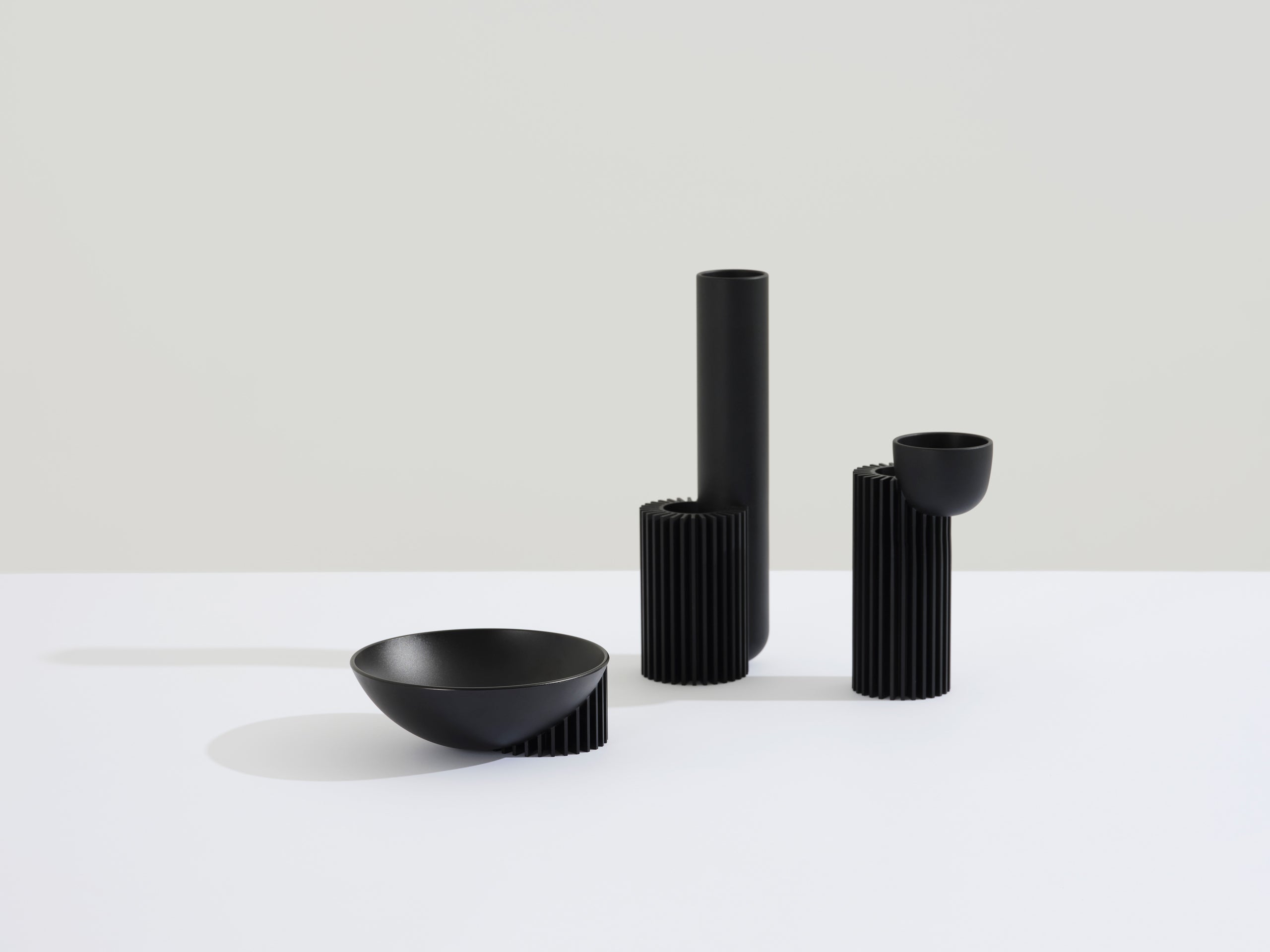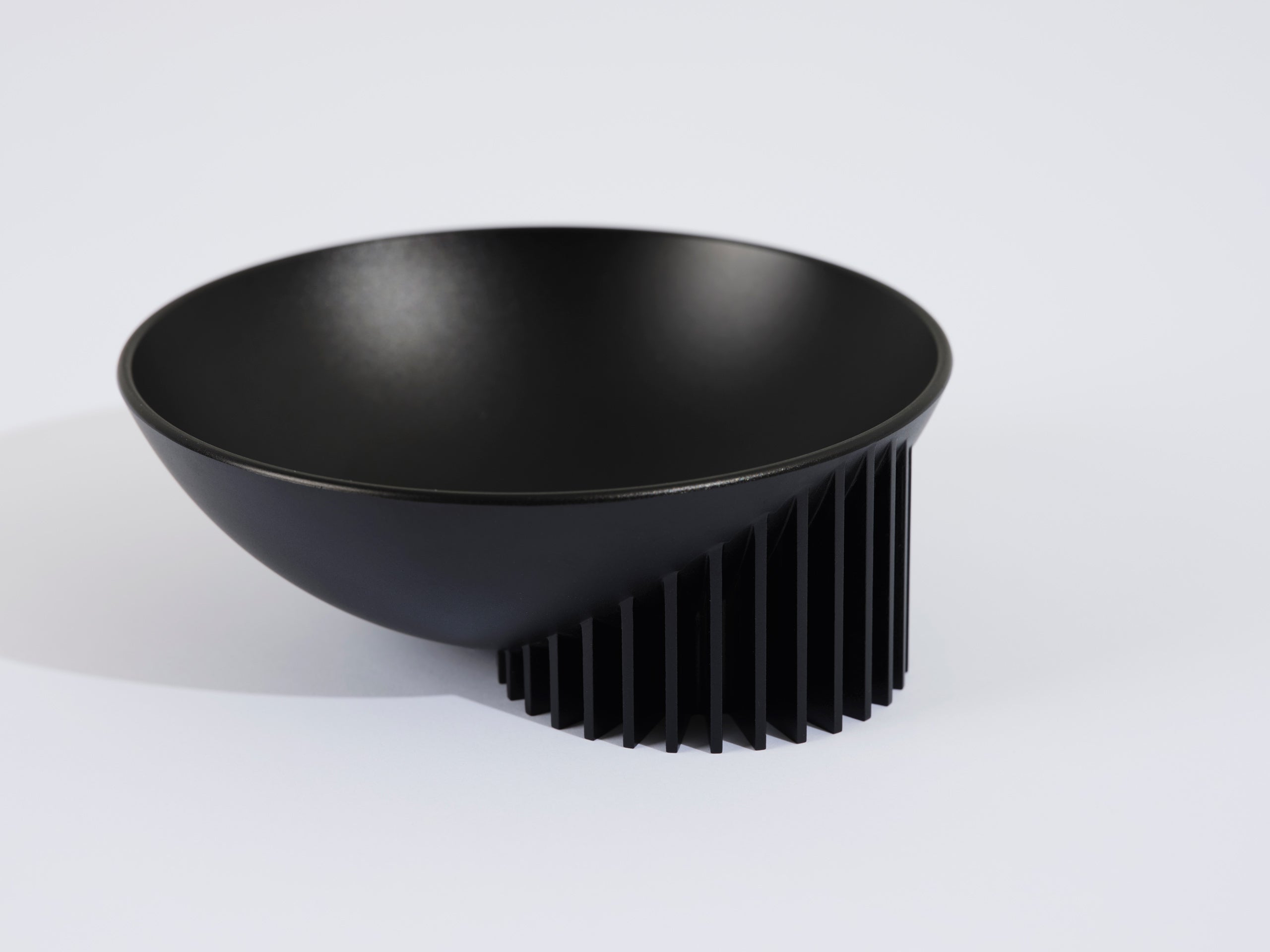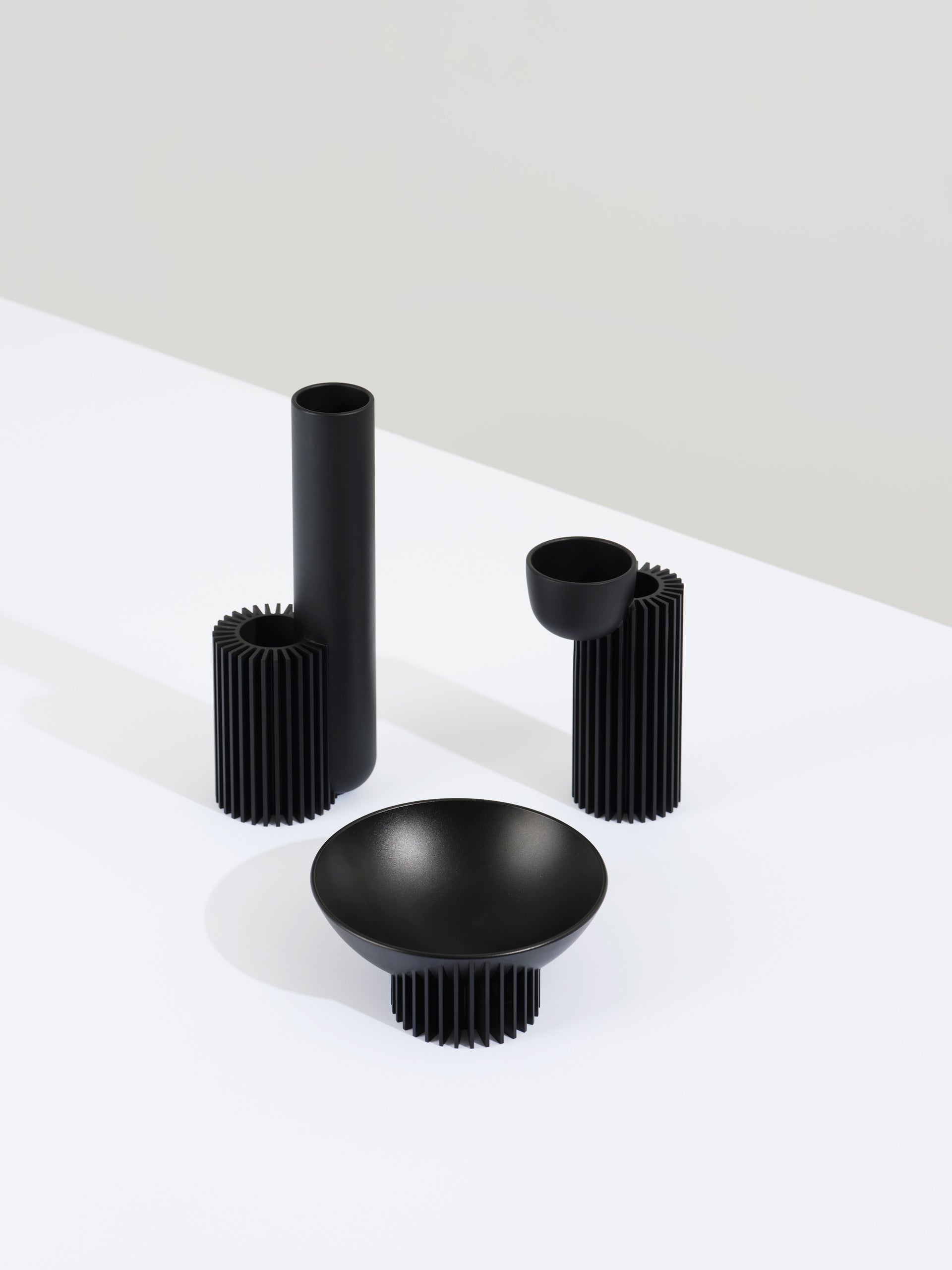 Please send us a message regarding this product:
Description
Temp is the result of a desire to share a fascination with heat sinks. Used in architectural lighting, heat sinks maximize surface area to disperse the heat created by the LED light.
In Temp, the heat sink is attached to a cup or bowl, playfully creating a single object that holds and releases.